WITH A PROFESSIONAL DRIVEWAY FROM
COUNTRYLINE DRIVEWAYS UK LTD
Countryline Driveways UK Ltd in Bagshot specialise in all forms of driveway surfacing. Based in Bagshot we offer our services throughout Surrey and all surrounding areas.
If you are looking for a reliable company to take care of your driveway or paving Bagshot needs then you have come to the right place. We aim to provide the most affordable service that doesn't compromise on quality. For any paving, landscaping or driveways in Bagshot queries, we have the solution.
Get in touch with our team through WhatsApp to ask for some expert advice or to arrange a free no obligation quote. We aim to get back to you within 24 hours!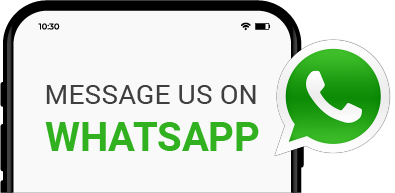 Our work includes preparation, excavation and installation of your driveway. We have been well established for many years installing and creating driveways in Bagshot, which has provided us with a wealth of knowledge and experience.
We understand that high quality workmanship is the key to our company success. We have built and developed upon a strong reputation for our excellent services. We have achieved this through our friendly approach, consistent training and use of only the highest quality materials. Our service ensures a great looking, long lasting driveway that you can enjoy year after year.
We work closely with our customers to ensure every individual requirement and need is not only met but exceeded. As a team we are proud of the services we provide and want our customers to feel the same, so we put everything we have into all the projects we complete here at Countryline Driveways UK Ltd, whether it's a quick paving repair to a complete driveway installation, we'll treat you with the respect and dignity you deserve.
We have been delivering high quality results and solutions for a number of years now, and have built up an impressive array of skills, experiences and techniques which help us offer our customers the most innovative and up-to-date landscaping, driveways and paving Bagshot based services.
All our work is carried out to meet high company standards to ensure a long lasting finish. From the very initial stages of planning to the completetion of your work we will keep you updated and informed in all aspects of the project. We aim for 100% customer satisfaction with every single one of our clients and we achieve this through working together with our clients to give them their perfect driveway or landscape they have been dreaming of. We are more than happy to discuss any of your driveway or paving requirements and provide expert advice on a solution best suited to your specific needs.
LOOKING FOR EXPERT PAVERS?
Call us today on 07796 912 939 or 01276 818 069
Or WhatsApp our team directly! 
Highly Experienced Team
Competitive Pricing
Free Quotes and Advice
9 Swift Lane
Bagshot
Surrey, GU19 5NN
Mobile 07796 912 939
Tel 01276 818 069
Southampton 02392 984 903
info@countrylinedriveways.co.uk